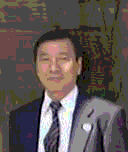 Profile
The Kobe University law department graduation
Origin, the Yamagata District Court, the Tokyo District Court (job vicarious execution), the Kobe domestic relations court, the Kobe District Court assistant judge, the Kobe summary court judge
Osaka bar association affiliation lawyer
Office
5-16-3-805, Nishi-Temma, Kita-ku, Osaka-shi Nishitenman five building 8F
Hattori law office
Telephone number  06-6361-7711
Fax number      06-6361-7712
E mail address    zunou@lawyers.or.jp
Writing etc.
Interest rates, and law and business about tender frame calculation
Business of qualified acceptance heritage
Business of consumer loan interest rate calculation
Structure of a civil action which a junior high school student understands etc.
It can return and is Mr. calculation.
Liquidation deposit attached sheet account
Mr. easy calculation
It is Mr. calculation anything.
Mr. which detects a lie
Leibniz coefficient account
Contributory negligence account
Bringing-up expense account
Lost-profits account
Compensation frame account
It is a debt package total account two or more.
Note debt package total account
Specific mediation rough account
Vehicles appraisal loss account
Special interest rate account
Reserve collection nonpayment accounts, such as an apartment and an apartment house
One of these days, publication
Structure of a criminal action
Lecture subject etc.
Qualified acceptance heritage
Structure, its structure, the discussion principle and requirement fact of a civil action
The consideration matter of legal document creation, such as a contract
It stands on a referee and unwholesome waves with it being healthy.
About practical inheritance management
A detective, people who appear in a civil trial
Structure of a civil action etc.
A hobby and utility
In order to study a computer, various kinds of interest rate calculation programs which used Excel are made and distributed.
Since the Japanese version completed work, it is being begun to build the English version and the other foreign language versions recently.
The foreign language versions is one of accounts of the Japanese version
It completes and is a thing under onerous distribution.
A selling person is an incorporated company Zunoushudan. whose Goemon is a constituent
No1
No2